Positive Intelligence Training
Mental Fitness
POSITIVE INTELLIGENCE:
Strengthening Mental Fitness for Peak Performance
Based on the latest breakthroughs in neuroscience, cognitive behavioral therapy, positive psychology, and performance science, this framework teaches how to build new mental muscles in the brain. Participants learn how to identify, intercept and control negative thoughts and emotions before they sabotage performance and relationships.
Perhaps the most important skill for any executive — Positive Intelligence, or PQ, allows them to manage their emotions in the heat of the moment, convert stress and challenges into opportunities, and stay laser-focused when everyone else is swirling…
This 8-week intensive can produce lasting results, visible changes in behavior, and a deeper level of connection and trust among participants.
PQ is backed by research and case studies of thousands of CEOs worldwide.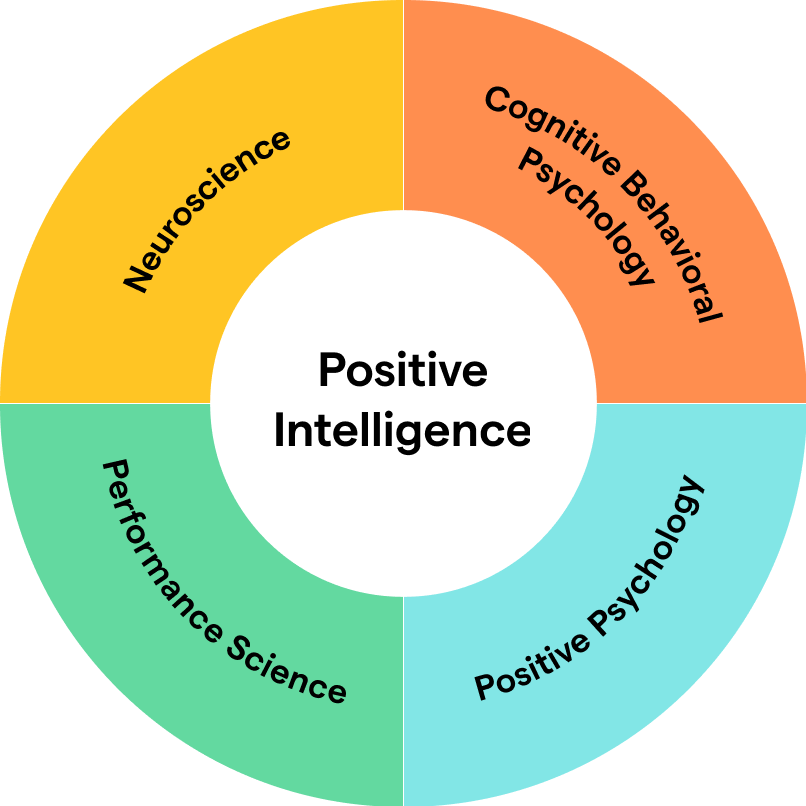 Participants learn how to identify, intercept and control negative thoughts and emotions — before they sabotage performance and relationships.
The program offers an intro session and prep week, 6 weeks of mental fitness training, and a closing session at the end. It's designed like a mental fitness bootcamp, and combines weekly video sessions with daily app-guided practices. 
Commitment During the Program
Take online Saboteur Assessment (5 min)
Listen to the Focus of the Day (2 min, 3x/day, weekdays

for 6 weeks)

Connect w/Pod daily (1 min/day

for 7 weeks)

Watch the weekly video on Sat or Sun (45-60 min for 7 weeks)
Attend weekly Pod meeting with Marie Elena (1-hour/week

for 8 weeks)

Read or listen to first 8 chapters of Positive Intelligence book

(audio and pdf

will be provided to read at your

own pace)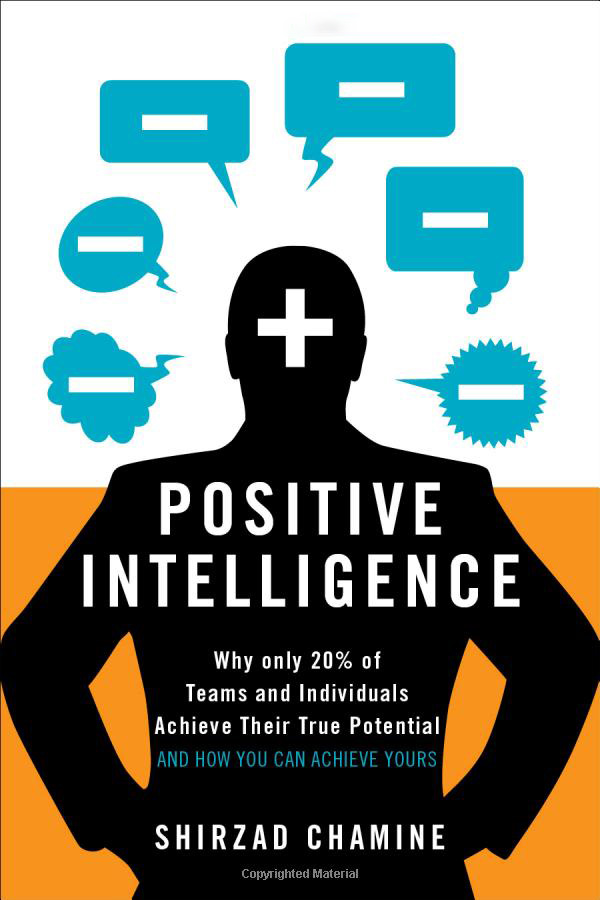 Positive Intelligence was developed by Shirzad Chamine, Stanford MBA, as a follow up to his New York Times Bestseller, Positive Intelligence.
"From overwhelm to opportunity… There comes a time for every leader when they hit the wall — and the wall hits back. those occasional voices of doubt sound like they've joined a chorus. It was at a time like this when I began working on my mental fitness with Marie Elena and a pod of fellow leaders.
With the PQ app, and Shirzad's treatise on Positive Intelligence, we embarked on a journey to identify and disarm those negative voices, and empower the timeless wisdom of our essential self — our Sage. By rewiring the neural pathways with an intensive mental fitness program, I felt the calm focus of my Sage take center stage. What once felt overwhelming was now a big tasty wave I was not only better prepared to ride, but also thoroughly enjoy."
MER Leadership Design Capabilities
Download this PDF guide for more information on Service Offerings, Training Modules, Client Feedback, experience and background.
Keep reading for descriptions of some of our most popular training modules, including Positive Intelligence, Effective Communication, Conflict Resolution, and more.